CRESCENDO has organised EFCD2019, the 2nd international conference on Electrolysis and Fuel Cell Discussions - Towards Catalysts Free of Critical Raw Materials for Fuel Cells and Electrolysers, La Grande Motte, France, 15th-18th September 2019.
EFCD 2019 was jointly organised with the European project, CREATE.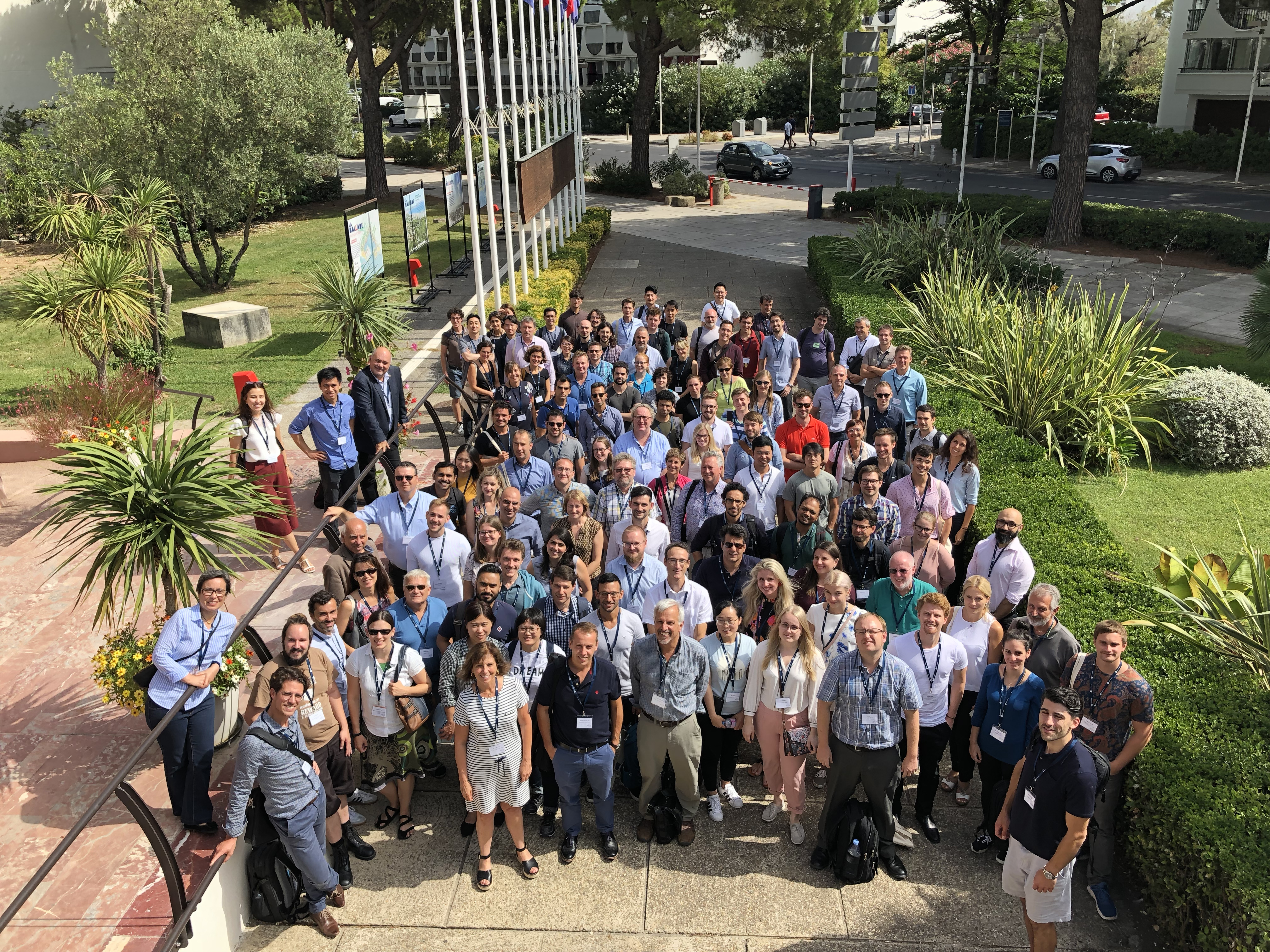 This second edition of the conference under the banner Electrolysis & Fuel Cell Discussions was held at the Palais des Congrès in La Grande Motte. It focused on ultralow platinum catalysts (and catalyst layers) and catalysts free of critical raw material for fuel cells and electrolysers.
The meeting attracted 160 participants from 24 different countries. Most participants came from Europe (80 %), the largest representation being from France, followed by Germany. Industry was well represented with 17 participants from the automotive or chemical industry and OEMs.
The most recent advances in the field were reported in 10 invited communications, 34 oral communications and more than 80 poster presentations. The invited speakers included Dr Piotr Zelenay (Los Alamos National Lab., USA) of the US ElectroCat consortium and Dr Alexey Serov, from Pajarito Powder LLC, the only company to commercialise PGM-free catalysts at the present time.
The complete list of invited speakers is given below:
Lior Elbaz, Bar Ilan University, Israel
Akimitsu Ishihara, Yokohama National University, Japan
Alex Martinez Bonastre, Johnson Matthey, United Kingdom
William Mustain, University of South Carolina, USA
Peter Pintauro, Vanderbilt University, USA
Bryan Pivovar, National Renewable Energy Laboratory, USA
Alexey Serov, Pajarito Powder LLC, USA
Peter Strasser, Technical University Berlin, Germany
Piotr Zelenay, Los Alamos National Laboratory, USA
Iryna Zenyuk, University of California Irvine, USA/li>
The meeting was organised in a single session, typically alternating between presentations on low PGM and non-PGM catalysts in alkaline and acid media during the four sub-sessions run every day. The key issues including new catalyst development and characterisation, development of characterisation methodologies in particular for active site and turnover frequency determination for PGM-free cataysts, and catalyst layer development with non-PGM catalysts were all addressed, as well as the crucial question of durability and catalyst ageing mechanisms. Lunches in the Palais des Congrès just a minute away from the conference room offered an excellent place for discussions.

The conference started with a welcome buffet reception and the first poster session on Sunday evening. On Monday morning, after the conference opening, the first invited talk was given by Professor Peter Strasser from Technical university of Berlin (CRESCENDO partner), who focussed his lecture on the development of methodologies for active site determination in PGM-free catalysts. Three invited talks given by university or research institute scientists followed on Monday, on either low PGM or non-PGM catalysts for oxygen reduction, but also on low PGM catalysts for oxygen evolution. The second poster session was held on Monday evening. Tuesday morning was dedicated to the presentation of three projects – CRESCENDO, CREATE and PEGASUS - funded by the Fuel Cell and Hydrogen Joint Undertaking (FCH-JU) and the NMBP programme, a session open to all participants. In each case, a short overview of the project was followed by a focus presentation on one particularly successful or original aspect of the work. The three sessions following on Tuesday all included an invited lecture.
After a late afternoon break, all participants gathered for the conference dinner on the beach side, which was much enjoyed.
On Wednesday the three poster prizes were awarded after lunch. The conference closed after a final invited talk given by Professor Peter Pintauro.

Project partners from CEA, University of Padua, Imperial College, Johnson Matthey and Technical University of Berlin, as well as CNRS and University of Montpellier, all attended and presented results from CRESCENDO, both orally and through posters, and, in the case of Alex Martinez Bonastre from JM, with an invited lecture..