24M progress meeting - 28th-29th January 2020, Technical University Berlin, Berlin, Germany

CRESCENDO 24M progress meeting was hosted by Technical University Berlin, Berlin, Germany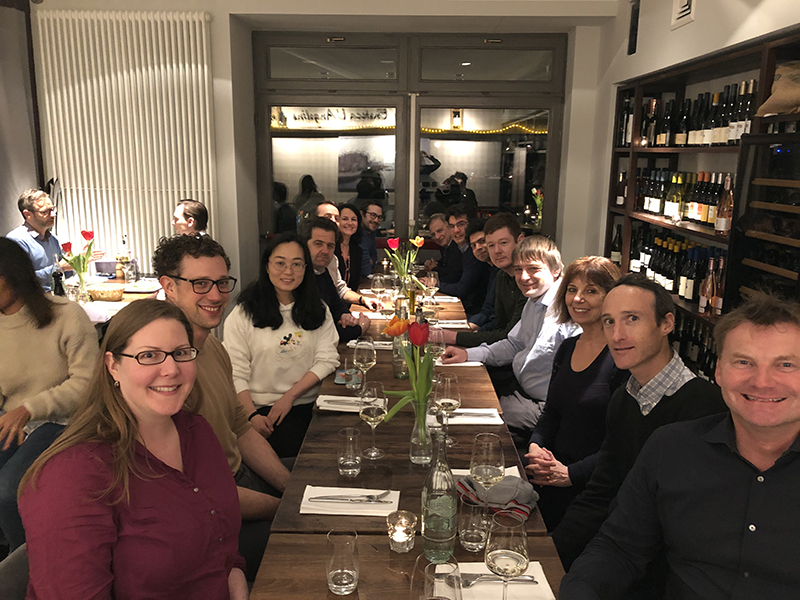 CRESCENDO partners at TUB during the 24M progress meeting
---
The Fuel Cells and Hydrogen Undertaking (FCH JU) has announced the winners of the 2019 FCH Awards. The successful projects reduce fuel-cell technology production costs, speed up manufacturing, develop new materials to increase fuel-cell performance and demonstrate how people can rely on hydrogen energy. Overall, they pave the way for a world-class European fuel-cell industry that sustains clean energy. The Awards were presented at a ceremony at the Royal Museums of Fine Arts in Brussels on 20 November 2019, attended by about 300 industry, research and EU representatives.
This year's Best Success Story winner: 'Driving forward fuel cell technologies', involves 5 projects (VOLUMETRIQ, INSPIRE, CRESCENDO, GAIA and PEGASUS) which are making fuel cells more affordable and competitive.
"These projects are delivering results that enable Europe to be a leader in the fuel cell technology and have a strong impact on the clean energy transition. The aim is to pry open market potential, ensuring a greener future for the EU's transport sector" said FCH JU's Executive Director Bart Biebuyck.
"EU public support is speeding forward European hydrogen and fuel cells technology. All projects exchanged material and are using each other's outcomes (...) The stack will be competitive worldwide, strengthening European jobs and industry and increasing automotive performance". Deborah Jones, coordinator of VOLUMETRIQ, CRESCENDO and GAIA and research director at the French National Scientific Research Council (CNRS).
"We are pushing industry into a new area in useful products. This technology will be a key business driver in the future". Stefan Hornauer from stack manufacturer ElringKlinger AG, in VOLUMETRIQ.
"Industry suppliers are involved in the projects, which is a huge strength. The components developed are compatible with end use." Silvain Buche, coordinator of INSPIRE and from global sustainable technologies leader Johnson Matthey, who also manufacture fuel cell components.
"The best success story award proves the true value of a public private partnership in accelerating and initiating new areas of development for hydrogen technologies. Showcasing these projects highlights that Industry plays a crucial role alongside Research and the European Commission to ensure the achievement of the European climate goals while laying the foundation for a robust industrialization of these technologies. Our public private partnership impacts our ambition towards a decarbonized European society", said Valerie Bouillon-Delporte, President of Hydrogen Europe, and Chair of the FCH JU Governing Board, who presented the success story award.

---
18M progress meeting - 6th-7th June 2019, Imperial College London, London, United Kingdom

CRESCENDO 18M progress meeting was hosted by Imperial College London, London, United Kingdom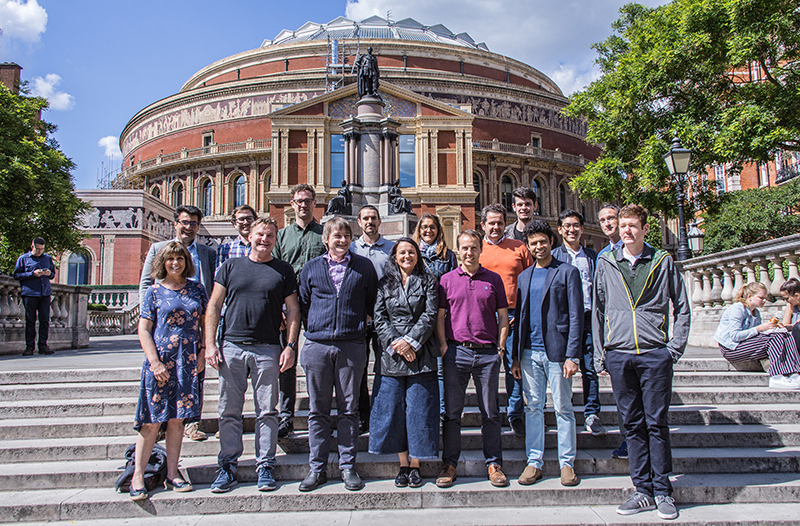 CRESCENDO partners at ICL during the 18M progress meeting
---
12M progress meeting - 22nd-23rd January 2019, CEA, Grenoble, France

CRESCENDO 12M progress meeting held at CEA Grenoble – Hotel Novotel, Grenoble, France
---
6M progress meeting - 7th-8th June 2018, Università di Padova, Padova, Italy

| | | |
| --- | --- | --- |
| | | CRESCENDO 6M progress meeting held at Università di Padova at Padova, Italy |
---
Kick-off meeting - 19th January 2018, JMFC, Sonning Common, United Kingdom
| | | |
| --- | --- | --- |
| | | CRESCENDO project kick-off meeting held at JM's Technology Centre, Sonning Common, UK |
---